Vivienne Westwood
8 April 1941 – Vivienne Westwood
by our correspondent Arthur Baron von Aktaion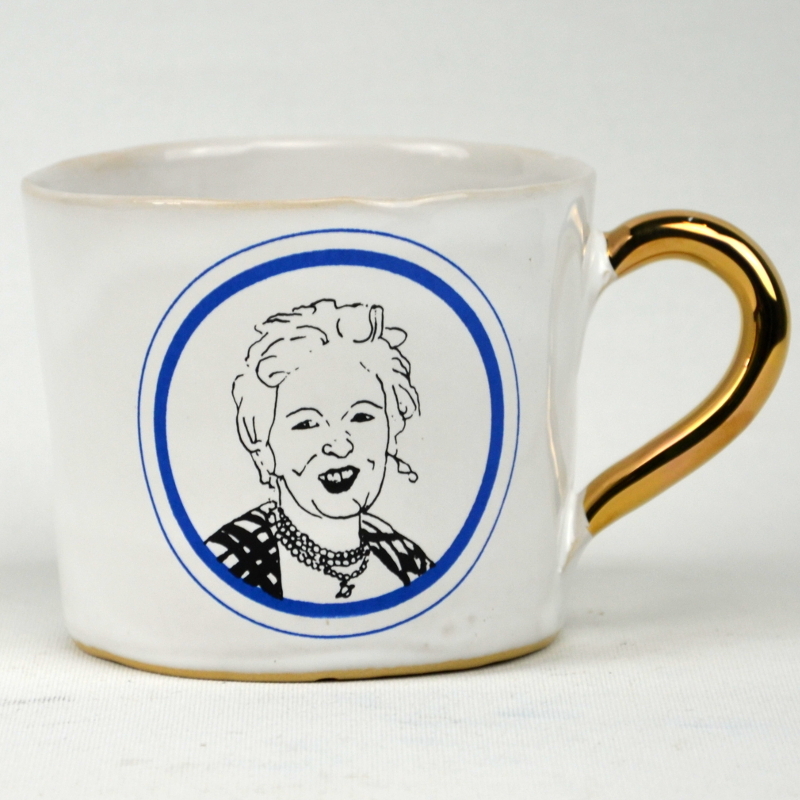 *8 April 1941 born as Vivienne Isabel Swire in Glossop, Derbyshire, England
Known as Vivienne Westwood After professional training as a school teacher in the sixties, starting as a primary school teacher. Since 1971 as a fashion designer and activist. Received knighthood 1992 from Queen Elisabeth II as 'Officer of the Most Exellent Order of the British Empire'. 2006 aggrandised as 'Dame Commander of the Moste Excellent Order of the British Empire'.
Let it rock. The first boutique of Vivienne Westwood, opened 1971 in London's Kings Road and named after a song of Chuck Berry of the year 1960, was a rebuff to sound and style of the psychedelic hippie culture, which ran hot on its esoteric inwardness. The message said: Future is different - and it will sound differently and look differently. But the real twist lay in the production scheme of Vivienne Westwood's universum: The past can teach you to innovate if you dare to tinker - and to fractionise tradition mercilessly and reconstruct the pieces as you like. Bricolage!
And this is valid until today. In Vivienne Westwood's manifest Acitive Resistance to Propaganda published in 2007 Alice (the one from the wonderland) and Pinocchio talk strategies through how to resist propaganda: "Pinocchio, if you try to free yourself from the past completely, you drop the stuffy ideas and the good ideas. You throw out the baby with the bathwater."
Let it rock is a song of Chuck Berry about an off-schedule train, which disturbs the order of a railwork and which can't get stopped: "We've got an off-schedule train comin' two miles out ... Can't stop the train, have to let it roll on." Today Vivienne Westwood, the Queen of Bricolage, is still such an off-schedule train, which can't get stopped and challenges the cultural order.
We embrace all that, thinking of Westwood's phenomenal fall / winter collection of 1996/97 with the beautiful title "Storm in a Tea Cup" while sipping our coffee or tea out of her portrait's cup - with a nice shot to it of course - and salute: cheers Vivienne!
Product Information
Each Alice Portrait Cup is made by hand and therefore a unique piece. The colour might vary from the photo. The cup is not suitable for dishwasher and microwace.
Alice medium coffee cup 'glam'
Art.no.: 1022x.wegg.Westwood
Dimension: height 8 cm, diameter 8,5 cm
Material: stoneware, the glaze of the handle is real gold