Maison & Objet January 2019
Ça sent Kühn Keramik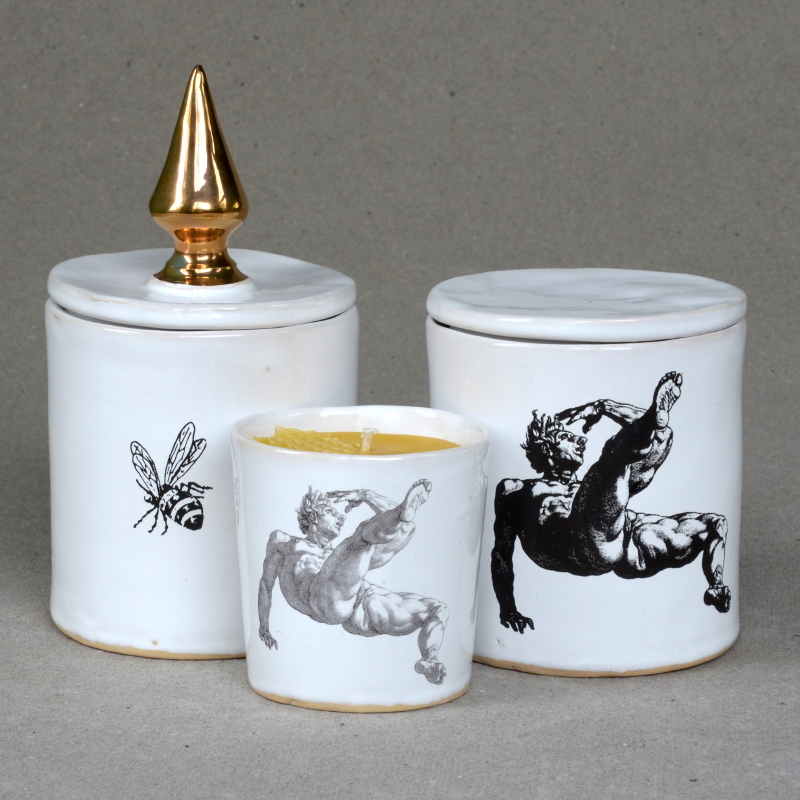 from our correspondant Arthur Baron von Aktaion

Ça sent – it smells like bee's wax!
To be a romantic idealist has never been easy, even in the Ancient World

Phaeton for example who lost control on his heavenly joyride in his borrowed chariot and who reduced fields and towns to ashes was brought down from heaven by Jupiter with a trident flash.

Or Lucifer, angel, morning star and godly darling, who climbed onto heaven to follow god was brought down by the Almighty into nether world.

And Icarus, optimised to an ancient superhero from his father, a brilliant master builder, was also brought down from heaven reaching out for the sun.

Oh well, Icarus! You should have lightened our candle in a can of pure bee's wax and let the sky be the blue sky. Then you could have watched the honeycomb set into each of our candles, and you could have dreamt yourself into the sky and onto the back of the moon with its Icarus-crater.

We showcase our candles
at Maison & Objet
Paris - Nord-Villepinte
Hall 5A stand N 43
Friday, 18th through Tuesday 22nd January 2019