Paul Bocuse
11 February – Paul bocuse
by our correspondent Arthur Baron von Aktaion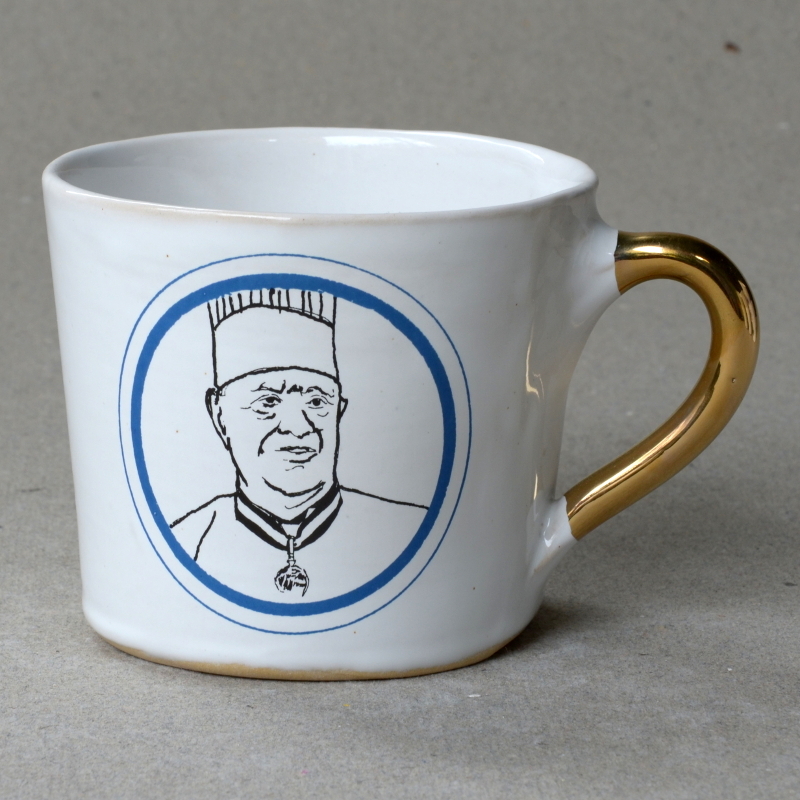 * 11 February 1926 ìn Collonges-au-Mont-d'Or
† 20 January 2018 in Collonges-au-Mont-d'Or
Collector of hurdy-gurdies, founder of the nouvelle cuisine and king of cooks.
Decorated as cook of the twentieth century and with three Michelin stars since 1965. As he was knighted to the Legion of Honour by Valéry Giscard d'Estaing in the year 1975 he created this glamourous soup in his cooking pot:
Soup aux truffes V.G.E.
80g truffle, 40g duck foie gras, 1 package of puff paste, 1 carot, 1 leek, 2 button mushroom, 0.5l chicken broth, 1 yolk, 2 tablespoons port wine
Cutting: cube carot, leek and mushrooms in small pieces, cube duck foie gras in bigger pieces, slice thinly the truffle. Heat the broth with the port in a pot, add carot and leek, let it simmer for 2 minutes, then add the mushrooms and take it away from the heat.
Add seasoning, stack soup togeter with the duck foie gras and the truffle into a Cocotte. Preheat the oven to 200°C. Spread the puff paste with the yolk and cover the cocotte with it. Bake it for 15 to 16 minutes, until it is shiny golden.
After that you will understand the motto of th Maître: "Truth lies on the bottom of a sauce pan"
Tu nous manques, bon voyage!
Product Information
Each Alice Portrait Cup is made by hand and therefore a unique piece. The colour might vary from the photo. The cup is not suitable for dishwasher and microwace.
Alice medium coffee cup 'glam'
Art.no.: 1022x.wegg.Bocuse
Dimension: height 8 cm, diameter 8,5 cm
Material: stoneware, the glaze of the handle is real gold