Richard Wagner
22 May 1813 – Richard Wagner
by our correspondent Arthur Baron von Aktaion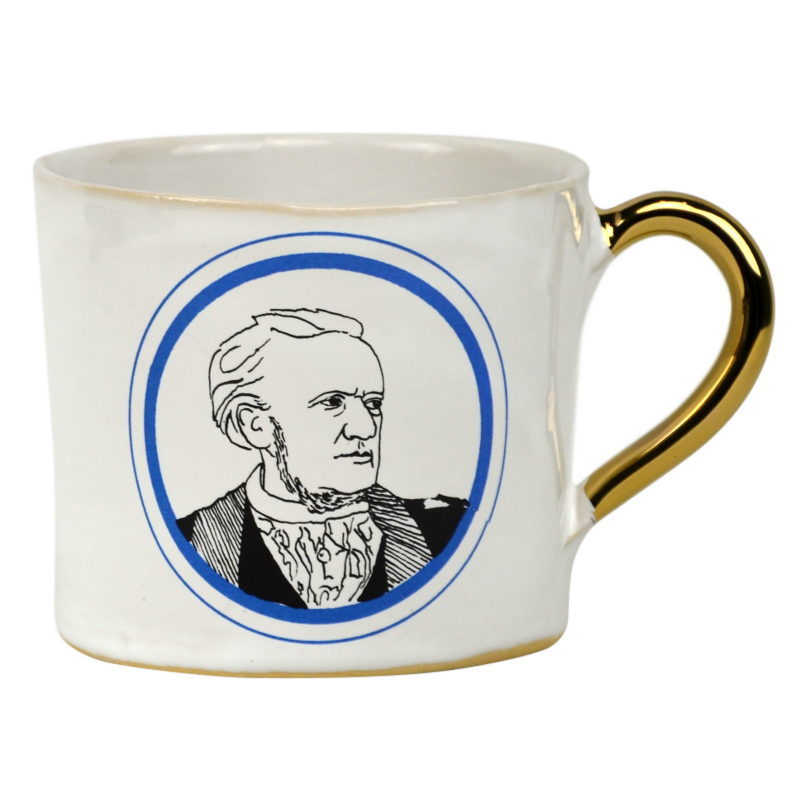 * 22 May 1813 in Leipzig; † 13 February 1883 in Venice
On 22 May 1882 Richard Wagner receives two black swans as a present for his 69th birthday from King Ludwig II - king of God's Grace of Bavaria, palatine of Bavaria, duke of Bavaria, Franconia, and Swabia. The same day, after he baptised the swans Parsifal and Kundry, the protagonist of his opera »Parsifal«, he cabled at 6.30 pm his king of worship a rhymed telegram:
»I received, in a swan's vesture holy solemnly / greetings through Parsifal and Kundry ...«
The greeting through the swan's vesture to his »faithful and dearly beloved friend« was precisely choosen by the sentimental Ludwig II - and Wagner, not less sentimental, understood. Six days after receiving the cable, in a letter to Ludwig van Bürkel, the King's court secretary, Wagner was stricken by »a grateful chord«.
Why stricken? The black swan is a Cygnus atratus, a »swan of mourning". It was a symbol for death. The 69th birthday was Richard Wagner's last birthday, he died nine months later on February 13, 1883, in Venice.
Why grateful? Since Iuvenal, the roman satire poet, the black swan holds good as a symbol for improbable incidents, for rare phenomenons, for the highly unexpected. »The master poet of words and sound Wagner«, and this was the second message, was an exception for the king from Bavaria, the black (mourning and dying) swan of the history in music at the end of the 19th century.
In the first scene of the first act Parsifal himself hunts down with bow and arrow a wild swan and prompts an intense indignation of all parties involved ... but this is another story.
Happy Birthday, Richard Wagner!
Product Information
Each Alice Portrait Cup is made by hand and therefore a unique piece. The colour might vary from the photo. The cup is not suitable for dishwasher and microwace.
Alice medium coffee cup 'Glam'
Art.no.: 1022x.wegg.Wagner
Dimension: height 8 cm, diameter 8,5 cm
Material: stoneware, the glaze of the handle is real gold