Babylon
by our correspondent Arthur Baron von Aktaion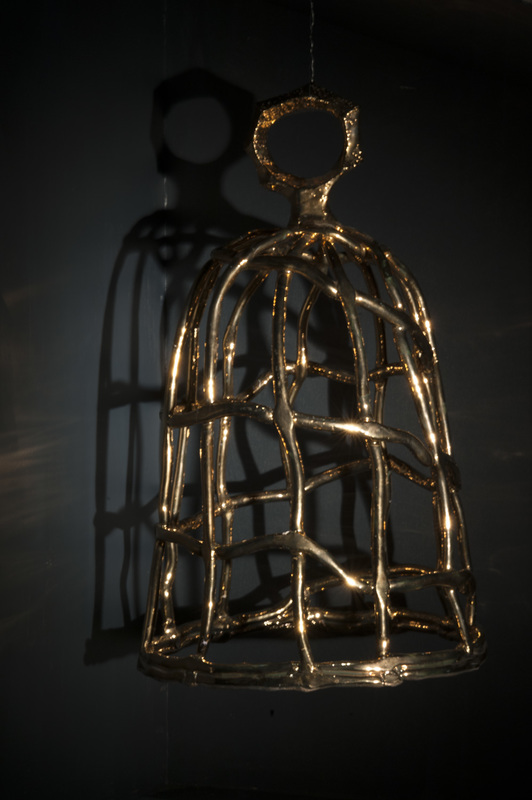 »Babylon! Gold, and silver, and stones of great price, and jewels, and delicate linen, and robes of purple and silk and red; and perfumed wood, and every vessel of ivory, and every vessel made of fair wood, and of brass, and iron, and stone. And sweet-smelling plants, and perfumes, and wine, and oil, and well crushed grain, and cattle and sheep; and horses and carriages and servants; and souls of men.« (Revelation 18,12-13)
Out of mistrust in such bright opulence and fear that this demeanor may spread, the biblical Apokalyptics dismissed a moody angel to heave a great millstone into the euphrat's waters - and a disastrous tide poured out, washing away Babylon and all of its glory. There it went, the sweet life and with it the Babylonian's tranquil cheerfulness. Bonjour Tristesse! A people accustomed to luxury, they were much in grief for the disaster the with miller's tool beweaponed angel had spawned: »For in one hour such great wealth has come to nothing... Saying, Sorrow, sorrow for the great town« (rev. 18.16-17)
Now, how do we conserve the beauty of Babylonian opulence? In the late 19th century architect and researcher Gustav Eduard Robert Koldeway from Blankenburg in the German Harz had a way of doing just so. In the preambel to his excavation report which was published in 1913 as the sixth public epistle of the German Orient Company in Leipzig under the name »The Rejuvenating Babylon«, he writes about an afflatus he had »east, right by the Kasr and north to the Ishtar Gate«:
»Many fragments of enameled and crested tiles I found here during my first visit in Babylon which occured on the 3rd and 4th of June 1887 and my second stay from December 29 to 31, 1897; plenty of whom I took with me to Berlin. Their peculiar aesthetic and art-historical relevance were rightfully noted by the director of the Royal Museums of the time, Exz. R. Schöne, and contributed to the decision of excavating the capitol of the Babylonian empire.«
Next to the famous Ishtar Gate itself, numerous »vessels, jewellery, utensils, clay and stone reliefs, tiles and small works of sculpture made from various materials«, as their website proudly announces, and of course his archaeological finds can be marveled at in the Pergamon Museum in Berlin.
But none of it can be brought home. So, how to actually save this artistry of Babylonian opulence?
By immersing into the recherché world of Kühn Keramik where the Babylonian affluence has found a suitable home – in baskets, bowls, and cages whose extraordinarily baroque shapes and magnificent glazes of real gold, silver, and platinum give off one clear motto:
Dare to relive Babylon!