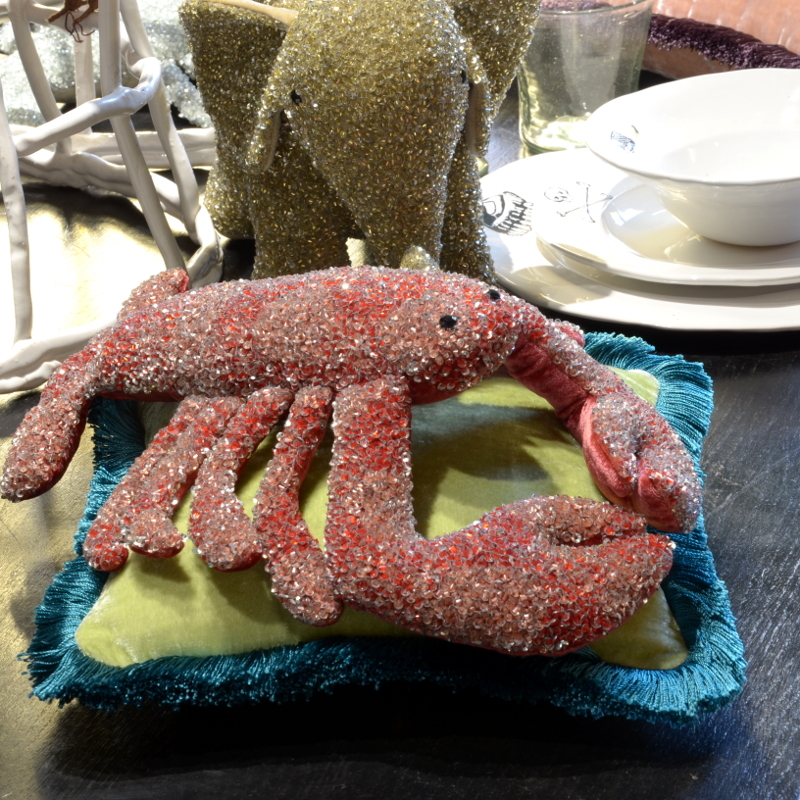 Anke Drechsel is a German designer and internationally recognized brand for exclusive home textiles and accessoires founded in 1986.
Anke Drechsel strongly beliefs that real luxury is in craftsmanship. She personally designs every single piece of her finely hand-embroidered collections, she mixes fine hand embroidery with work from a small, hand-guided machine - an intricate process that produces each hand-hewn piece in this heirloom-quality collection. We love the subtle irony in her creations, complemented by deluxe natural fabrics like raw silk, hand-dyed velvet, and subtly variegated linen, the immaculate details become clear by closer inspection, .
As a result, her work may easily be "mixed & matched" to create a unique style and harmony.